We love animals.
The SPCA of Southwest Michigan employs experienced, professional and compassionate staff.
BOARD OF DIRECTORS
The SPCA of Southwest Michigan is governed by a Board of Directors that volunteer their time to support our mission and improve the lives of animals in our region.
CHAIRS
LORI MARSHALL  President
LISA WILSON  Vice President
ABBY VANDENBERG  Secretary
MARY BALKEMA  Treasurer

MEMBERS
DR. GARY RYDER  Board Vet
KARIANNE THOMAS
ALEXANDRA HAASE
ERIC KAUSRUD
BOARD MEETINGS
All board meetings are held monthly.
Katie Timber dedicates her life to animals in the communities that the SPCA of SWMI serves. She began her career with the SPCA in 2006 and was promoted to her position of Executive Director in 2013. Katie works tirelessly to transform the SPCA of SWMI into one of the most recognized, awarded and impactful animal welfare organizations in the Great Lakes region. Email: Katie@spcaswmich.org
Tabitha has been with the SPCA of SWMI since June of 2014, moved her way up to Feline Coordinator in April of 2020 and is now our Office Manager. She has 2 cats of her own and her favorite part of her work is helping the cats find their furever homes. She also loves to help the cat community as much as possible.
Tricia started at the SPCA of SWMI as a volunteer in 2017 before becoming staff as the Volunteer Coordinator. Working with animals and the people that care for them brings joy to her life. She has two dogs of her own, Dagny and Charlie, and an SPCA cat, Tyrion Sparkles. Helping the community be a part of the SPCA is important to her and there's nothing better than watching the SPCA volunteers shine.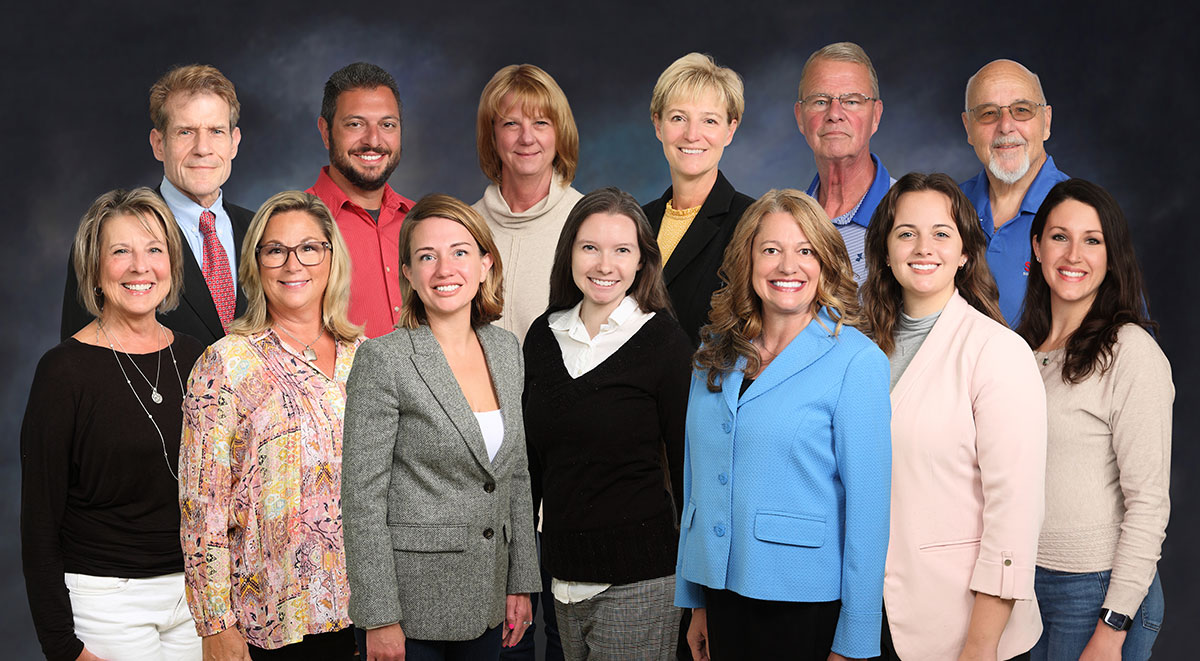 BACK ROW   Michael Dombos, Dr. Gary Ryder, Lisa Wilson, Karianne Thomas, Eric Kausrud, Dr. David Serota
FRONT ROW  Lori Marshall, Deborah Lang, Katie Timber, Tabitha Miller, Mary Balkema, Abby Vandenberg, Alex Haase