Your new best friend is waiting.
The SPCA of Southwest Michigan spays or neuters all animals to reduce the ever growing problem of pet homelessness. All immunizations are current, and pets are micro-chipped, for their safe return. Thank you for looking, we would love to meet you!
MEET LUCY
Lucy needs a very special home! Please read her story.
This extremely smart and very loveable girl has had a rollercoaster life. She was originally found as a stray and went to a shelter where she was returned from multiple adoptions and ended up staying TWO YEARS at the shelter! She had a wide variety of behavioral issues and finally found a foster to take her on and work with her. The foster eventually adopted her to keep her from risk of euthanasia at that shelter.
Lucy has worked hard on overcoming these behavior problems and is becoming an amazing dog! Unfortunately, she's becoming unpredictable with the other elderly dog in the home, and it's time for Lucy to find a home where she can be the only pet.
Lucy is absolutely person-centric and adores attention. She'd love a big family, or a person who has lots of time and is looking for a dog they can totally dote on. Lucy wants all your love and to be your constant companion and playmate. She loves kids but because of her size and energy, older children would be best.
She loves to chase balls and play tug and go for walks and hikes. She loves water and going to the beach to chase the waves. She's even trained to sleep in her own sleeping bag on camping trips. Lucy walks very well on a leash with a pinch collar. She is housebroken and can sit, lie down, and shake. She is also trained to hold items in her mouth. She is incredibly intelligent and would be a great dog to teach new tricks (if she is in the mood to learn them).
She does have a dominant personality so a family will need to understand how to establish boundaries with her. If you give her an inch in the beginning she'll eventually take a mile! But, with strong leadership and some patience, she'll find her place. Because of this she should be the only dog in a home, and kept away from other dogs (she has been around cats and will chase them for fun – however if they don't run, she simply ignores them).
Lucy has severe FOMO (fear of missing out) and the most effective way of getting her under control if she's getting overstimulated or pushy is to put her into time out! It will calm her down and she will generally emerge ready to behave from a few minutes in a quiet room. Her foster mom often thinks having Lucy is more like having a young child than a true dog.
Her foster mom would love to tell you more about Lucy/Lucille or set up an appointment to meet her! It's time for this silly, weird, amazing girl to find a forever family who can truly appreciate how special she is.
Please contact 269-332-6521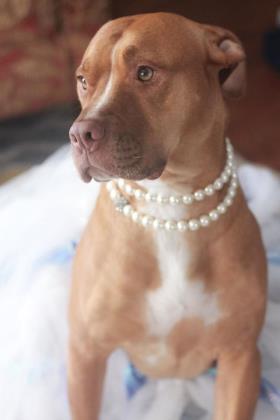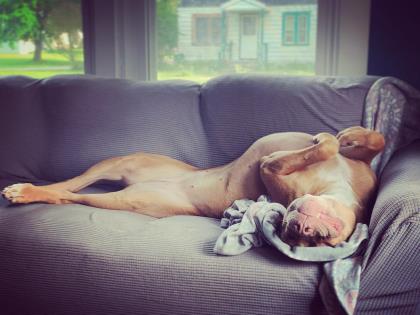 6955 West KL Avenue
Kalamazoo, MI 49009
map/directions
email: info@spcaswmich.org
(269) 344-1474
Open: Monday-Friday 11am - 7pm
Saturday 11am - 4pm
GUIDESTAR GOLD AWARD
MI PET FUND ALLIANCE AWARD
PLEASE HELP
The SPCA of Southwest Michigan is a registered 501(c)(3) not-for-profit animal welfare organization and does not receive funding from any government agency or national organization. We rely solely on individual contributions.
Please help if you can!
This error message is only visible to WordPress admins
Error: No posts found.
Make sure this account has posts available on instagram.com.